14 September, 2015
Tsinghua Holdings, a technology business backed by Tsinghua University, is setting up China's first technology transfer fund to help innovation in the country's technology sector, China Daily has reported.
The fund will have an initial investment of 500 million yuan (US$78.4 million) and will invest in research and development in medical and electronic technologies to transfer scientific research into business opportunities, Tsinghua Holding's chairman Xu Jinghong told China Daily.
Tsinghua also hopes to expand its own overseas presence through cooperation with global technology companies, including Facebook, Xu told China Daily.
"We are considering various cooperation models like equity investment, joint development of projects or undertaking their business in the Chinese market," Xu said.
"Mergers and acquisitions will help strengthen our technology research capabilities. But that is not what we are looking for. We want to enhance technology research after the M&A process or even develop independent research and development capabilities," he told China Daily.
Tsinghua Holdings said last month that it will use government funding to develop mobile chip technology and challenge Qualcomm's dominance in the Chinese market.
Tsinghua Unigroup, a unit of Tsinghua Holdings, put together a bid in July to buy US memory chip maker Micron Technology in what would be the largest Chinese takeover of a US firm. Tsinghua Unigroup said at the time that it had received 10 billion yuan in government funding to invest in chip companies.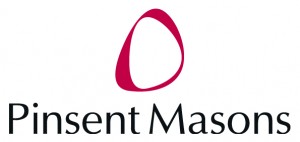 For further information, please contact:
John Bishop, Partner, Pinsent Masons
john.bishop@pinsentmasons.com