29 June, 2019
Introduction

Malaysia is considered one of the most attractive countries in Southeast Asia for foreign investors. According to the Malaysian Investment Development Authority ("MIDA"), Malaysia recorded foreign direct investments of RM54.7 billion in 2017 in the manufacturing, services, agriculture, mining, plantation and commodities sectors[1].
Over the years, foreign equity restrictions in many sectors have been liberalised. For example, the Malaysian government allowed up to 100% foreign equity participation in various services sectors such as telecommunications, healthcare and education in 2012[2].
Notwithstanding such liberalisation policies, restrictions on foreign equity ownership remain in place for certain sectors. These restrictions (which may be imposed through the approval of, or issuance of licence by, the relevant ministries or regulatory bodies) may have a bearing on foreign investors planning to invest in Malaysia. Some of the affected sectors are the trading, manufacturing, and oil and gas sectors which will be discussed below.

Trading

Foreign investors looking to set up business in the trading sector need to be aware of the Guidelines on Foreign Participation in the Distributive Trade Services Malaysia ("DTG")[3] previously issued by the Ministry of Domestic Trade, Co-operatives and Consumerism ("MDTCC"). The DTG regulates the distributive trade sector in general and requires proposals for foreign involvement in distributive trade to be approved by MDTCC.
Such proposals encompass, amongst others, acquisitions of interest, mergers and/or takeovers of a distributive trade business by foreign participants with the exception of certain businesses, products and services which are governed by other specific legislation. For example, medicinal products do not fall within the ambit of the DTG as the manufacture, sale and supply of medicinal products are regulated by the Control of Drugs and Cosmetics Regulations 1984.

Coming back to trading companies which are regulated by the DTG, whilst the Malaysian Government has gradually liberalised equity ownership in trading companies, those conducted on a larger scale such as hypermarkets must still have at least 30% equity participation by Bumiputera[4]. In the context of a company, Bumiputera company means a local company where more than 50% of the voting rights in the company are held by Bumiputera. The DTG also protects smaller Malaysian entrepreneurs as it prohibits foreign involvement in certain distributive trade businesses such as mini markets and convenience stores.

The MDTCC may also impose conditions on a trading company when approving a proposal for foreign participation. One of the key requirements under the DTG is that the business must be carried out by a local company incorporated under the Companies Act 2016. Other requirements include the appointment of Bumiputera directors and a minimum level of capital investment.

Whilst the DTG does not have the force of law enacted by Parliament, failure to comply with the DTG may result in administrative consequences against the trading company which may hinder the trading company from seeking licences and approvals from other regulatory bodies.

Manufacturing

Under the Industrial Co-ordination Act 1975, companies intending to carry out manufacturing activities are required to submit an application to MIDA for a licence[5]. However, a manufacturing company with shareholders' funds of less than RM2.5 million and less than 75 full-time paid employees is exempted from the licensing requirement[6].

Equity shareholding in all manufacturing projects were liberalised effective from 17 June 2003, allowing foreign investors to hold 100% of the equity in all investments in new projects, as well as investments in expansion or diversification projects by existing companies irrespective of the level of exports and type of product or activity[7]. This is a boon to foreign investors intending to set up new types of manufacturing facilities in Malaysia.

However, foreign investors seeking a stake in manufacturing companies which were granted manufacturing licences prior to liberalisation of the equity conditions in 2003 will have to be wary that these manufacturing licences may still have equity conditions attached to them. Therefore, their investments may be affected unless the manufacturing company applies for, and is granted, a waiver of the equity conditions that were imposed prior to 17 June 2003.

Oil and gas

Upstream sector

The Petroleum Development Act 1974 ("PDA") and the Petroleum Regulations 1974 are the main legislation governing petroleum activities and operations in Malaysia. Any person wishing to participate in the upstream sector of the oil and gas industry in Malaysia must obtain a licence from Petroliam Nasional Berhad ("PETRONAS")[8] which has been vested with the ownership and control of petroleum resources in Malaysia[9]. Foreign companies wanting to participate in exploration operations are required to enter into production sharing contracts with PETRONAS which will contain the requirements imposed by PETRONAS.

Downstream sector

The PDA provides that no person other than PETRONAS may carry out the business of processing or refining of petroleum or manufacturing of petro-chemical products from petroleum, or marketing or distributing petroleum or petro-chemical products unless the Prime Minister of Malaysia has given his permission[10]. There is also a requirement to obtain permission from the Ministry of International Trade and Industry in order to carry on processing, refining or manufacturing activities, while those intending to market or distribute petroleum or petro-chemical products must make an application to MDTCC for permission[11]. According to PETRONAS' General Guidelines — Application for Petronas License and Registration[12] ("PETRONAS General Guidelines"), PETRONAS has a policy which requires an applicant to register with them before participating in activities in the downstream sector.

General requirements

The PETRONAS General Guidelines also provide that a foreign company must submit a licensing or registration application to PETRONAS through a local company appointed to act as its exclusive agent or through a joint venture company formed with a local company or individual. Such local company or joint venture company must comply with the minimum requirements imposed by PETRONAS which cover, amongst others, Bumiputera participation in equity, Board of Directors, management and employees, technical requirements and mode of operation. Such requirements depend on the Standardised Work and Equipment Categories for products and services issued by PETRONAS for both upstream and downstream sectors which may be varied from time to time. In addition, the company needs to have a minimum paid-up capital of RM100,000 for a licence application and RM10,000 for a registration application.

Conclusion

The regulatory framework set out herein was implemented prior to Malaysia's recent general election on 9 May 2018 ("GE14"). With the conclusion of GE14 and the formation of a new government in Malaysia, it will be interesting to see how, if at all, the Malaysian Government will change the country's economic and investment policies. Foreign investors should nonetheless be well apprised of the legal and regulatory requirements of the respective sectors before investing.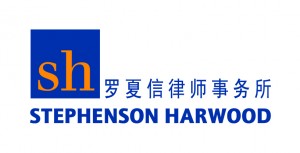 For further information, please contact:
Ong Jun Loong, Shearn Delamore & Co​
junloong.ong@shearndelamore.com
[1] See www.mida.gov.my/home/5844/news/media-release–malaysian
-investment-performance-report-2017/.
[2] See www.mida.gov.my/home/liberalisation-of-the-services-sector/posts.
[3] See www.kpdnkk.gov.my/kpdnkk/wp-content/uploads/2017/05/
guidelines-on-foreign-participation-in-the-distributive-trade-services-malaysia.pdf.
[4] Bumiputera means Malaysians of indigenous origins.
[5] Section 3(1) of the Industrial Co-ordination Act 1975.
[6] Rule 2 of the Industrial Co-ordination (Exemption) Order 1976 as amended
by the Industrial Co-ordination (Exemption) (Amendment) Order 1986.
[7] See www.mida.gov.my/home/supportive-government-policies/posts/.
[8] Regulation 3 of the Petroleum Regulations 1974.
[9] Section 2 of the Petroleum Development Act 1974.
[10] Sections 6(1) and 6(3) of the Petroleum Development Act 1974.
[11] Regulation 3A of the Petroleum Regulations 1974
[12] See www.petronas.com.my/partnering-us/licensing-registration/
applicationinformation/Documents/PETRONAS%20Licensing%20and
%20Registration%20General%20Guidelines%20%28English%20Version