31 October, 2016
Enforcement of Security Interest and Recovery of Debts Laws and Miscellaneous Provisions (Amendment) Act, 2016
The Enforcement of Security Interest and Recovery of Debts Laws and Miscellaneous Pro- visions (Amendment) Act, 2016 ('ESIRDA Act), which has been enacted by the Parliament and received Presidential assent on August 12, 2016, seeks to amend certain provisions of the Securitisation and Reconstruction of Financial Assets and Enforcement of Security Interest Act, 2002 ('SARFAESI'), the Recovery of Debts due to Banks and Financial Institutions Act, 1993, ('RDBFI Act'), the Indian Stamp Act, 1899 ('ISA'), and the Depositories Act, 1996 ('Depositories Act'). Certain sections of the ESIRDA Act have been notified with effect from September 1, 2016.
i. Key Amendments to SARFAESI:
(a) Debenture trustees registered with SEBI have now been included in the definition of 'secured creditor', and can take enforcement action under Section 13 of the SARFAESI, as the remedies under SARFAESI have been extended to apply to listed debt securities. The scope of SARFAESI has been widened to include hire purchase, financial leasing and conditional sale transactions;
(b) the process of taking possession over collateral against which a loan has been provided by a secured creditor, with the assistance of the Chief Metropolitan Magistrate or District Magistrate, has been made time-bound, requiring an order to be passed within 30 days from the date of application by the secured creditor;
(c) amendments relating to registration of security interest have been introduced, including:
(1) a proposal to set up a central database to integrate records of security registered under various registration systems including those made under the Companies Act and the Registration Act, 1908;
(2) Central Government may require creditors not qualifying as "secured creditors" under SARFAESI to register the creation, modification and satisfaction of security interest with such central registry; and
(3) after reg- istration of security interest with the central registry, the debts due to any secured creditor will have priority over all other debts and all revenues, taxes, cesses and other rates payable to the Central, State or local Governmental authorities.
Key Amendments to ISA: The ESIRDA Act amends the ISA to exempt stamp duty on instruments of transfer or assignment of rights or interest in financial assets to asset reconstruction companies, where such transfer is for the purpose of asset re-construction or securitisation. Security receipts issued by such asset reconstruc- tion companies may be subscribed to by non-institutional and other investors of prescribed classes.
Key Amendments to RDBFI Act:
(a) Debenture trustees registered with SEBI can initiate proceedings under the RDBFI Act regarding defaults in listed debt securities;
(b) a bank or a financial institution has now been permitted to take proceedings under RDBFI Act before a tribunal in whose jurisdiction where the defaulted account is maintained / located;
(c) a defendant, upon service of summons under the RDBFI Act, is restricted from transferring the secured assets or other assets disclosed in the application made by the bank or financial institution without the approval of the tri- bunal, except in the ordinary course of business; and (d) electronic filing of recovery applications, documents and written statements has been introduced.
Other Significant Changes: The Depositories Act has been amended to require registration by a depository of any transfer of security in favour of an asset reconstruction company along with or consequent upon transfer or assignment of a financial asset of any bank or financial institution under SARFAESI. Additionally, every depository is also required to register any issue of new shares in favour of any bank or financial institution or asset reconstruction company or any of their assignees, by conversion of part of their debt into shares pursuant to reconstruc- tion of debts of the company agreed between the company and the bank, financial institution or asset reconstruction company.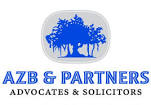 For further information, please contact:
Zia Mody, Partner, AZB & Partners
zia.mody@azbpartners.com