19 July, 2015
On May 12, 2015, CCI rejected a complaint filed by the Builders Association of India (Kerala Chapter) ('BAI') against the State of Kerala ('SOK'), Kerala Public Works Department ('KPWD') and Kerala State Construction Corporation Limited ('KSCC') alleging a contravention of the provisions of sections 3 and 4 of the Competition Act.
BAI alleged that KPWD held a dominant position in the market for tender procurements relating to construction works in Kerala, and colluded with KSCC with the intention to oust other contractors from the relevant market. It was also alleged that KPWD was given preferen- tial treatment that entitled it to participate in all tenders invited by KPWD. KSCC further sub- contracted the works to its empaneled private contractors by entering into a Memorandum of Understanding ('MOU') with them, which BAI, alleged amounted to collusive bidding in contra- vention of the provisions of Section 3(3)(d) of the Competition Act.
CCI held that KSCC was not in a dominant position in the relevant market and therefore could not contravene Section 4 of the Competition. CCI also held that KWPD and KSCC could not be said to be operating at different levels of the same production chain, and therefore could not be covered under provisions of Section 3(4) of the Act.
Notably, CCI determined that the activities undertaken by KWPD and KSCC were in no way similar/ identical to trade or businesses. This meant that KWPD and KSCC could not be char- acterised as an 'enterprise' and were therefore not subject to Section 3 of the Competition Act. Accordingly, CCI found no prima facie of contravention, and closed the investigation.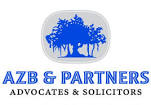 For further information, please contact:
Zia Mody, Partner, AZB & Partners
zia.mody@azbpartners.com
Shuva Mandal, Partner, AZB & Partners
shuva.mandal@azbpartners.com