25 January, 2016
Commencement of Sections 13 and 14 of the Companies (Amendment) Act, 2015 and Related Amendments to the Rules
The Ministry of Corporate Affairs has, by way of a Notification S.O. 3388(E) dated December 14, 2015, notified Sections 13 and 14 of the Companies (Amendment) Act, 2015 ('Amendment Act'), which have been deemed to have come into force from the date of publication in the Of- ficial Gazette, i.e., December 15, 2015.
Section 13 of the Amendment Act, which amends Section 143(12) of the Companies Act, 2013 ('Companies Act') and the rules thereunder, pertains to the duty of an auditor of a company to report offences involving fraud to the Central Government. Consequently, by way of Notifica- tion No. G.S.R. 972(E) dated December 14, 2015, Rule 13 of the Companies (Audit and Auditors) Amendment Rules, 2015, has been amended to specify that an auditor is required to report a fraud of an amount of ¤1 crore (approximately US$1,51,500) or above to the Central Govern- ment, after following a specified process.
Section 14 of the Amendment Act amends Section 177 of the Companies Act, which empow- ers the audit committee of a company to provide omnibus approval for related party transac- tions proposed to be entered into by the company subject to prescribed conditions. Consequen- tially, by way of Notification No. G.S.R. 972(E) dated December 14, 2015, Rule 6A of the Companies (Meetings of Board and its Powers) Second Amendment Rules, 2015 has been amended to spec- ify that an audit committee may provide an omnibus approval for related party transactions after following certain specified conditions.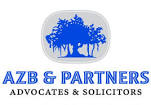 For further information, please contact:
Zia Mody, Partner, AZB & Partners
zia.mody@azbpartners.com