22 July, 2015
By its judgment dated May 13, 2015 in Common Cause v. Union of India6, the Supreme Court ('SC') has accepted and adopted the Government Advertisement (Content Regulation) Guide- lines, 2014, suggested by the Court appointed committee, subject to certain variations. These guidelines regulate Government advertising using public money, to prevent public funds from being used for Government advertisements to glorify political parties or politicians.
The guidelines require that all Government advertisements must strictly relate to Govern- ment responsibilities, be cost effective, objective, in consonance with existing intellectual prop- erty and election laws, and not directed at promoting political interest. SC has further clarified that the guidelines do not lay down all comprehensive directions to cover all issues faced in relation to political advertising.
The Telecom Regulatory Authority of India ('TRAI') has issued a 'Consultation Paper on the Regulatory Framework for Over-the-top Services' dated March 27, 2015, in order to analyse the implications of the growth of over the top services (such asYouTube,WhatsApp and Skype) ('OTT') and consider whether changes are required in the current regulatory framework. In particular, TRAI has inter alia sought comments from various stakeholders on (i) whether the internet/OTT players should pay for use of the telecom operators network over and above data charges paid by consumers; (ii) views on net-neutrality in the Indian context; and (iii) whether telecom operators should be mandated to publish various traffic management techniques used for different OTT applications.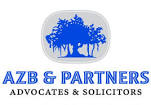 For further information, please contact:
Zia Mody, Partner, AZB & Partners
zia.mody@azbpartners.com