3 August 2016
Interconnection Agreements Between Service Providers of Signals
The Telecom Regulatory Authority of India amended the Telecommunication (Broadcast- ing and Cable Services) Interconnection (Digital Addressable Cable television Systems) Regulations, 2012 on January 7, 2016 and March 15, 2016, whereby it is now obligatory for each broad- caster to enter into written interconnection agreements with all multi-system operators for retransmission of its pay channels (including where no subscription fees are payable).
Supreme Court Decision in the Case of Star Sports India Private Limited v. Prasar Bharati and Ors.
On May 27, 2016, SC upheld the order passed by the Delhi High Court against Star Sports India Private Limited ('Star Sports'), in connection with a dispute relating to the mandatory sharing of feeds for television broadcast of sporting events of national importance on cable or direct-to-home ('DTH') networks in India.
Under Section 3 of the Sports Broadcasting Signals (Mandatory Sharing with Prasar Bhara- ti) Act, 2007, a content rights owner or holder and a television or radio broadcasting organ- isation ('Broadcaster') are prohibited from carrying live television broadcast of a sporting event of national importance on cable or DTH networks, unless it simultaneously shares the live broadcasting signals, without its advertisements, with Prasar Bharati to enable it to retransmit the same on its terrestrial and DTH network.
In the present case, live feeds being provided by Star Sports to Prasar Bharati contained commercial enhancements such as 'logos' and 'on-screen credits' ('Logos') inserted by the event organiser, i.e., International Cricket Council ('ICC'). Star Sports argued that the words 'without its advertisements' in Section 3, relates to advertisements inserted by the Broadcaster and not by the event organiser, and therefore the Logos inserted were not prohibited under Section 3.
The SC observed that the word 'its' under Section 3 relates to all three categories, viz: (i) content rights owner; (ii) contents holder; and (iii) television or radio broadcasting service provider. Accordingly, the SC held that Star Sports is required to remove all commercial con- tent from the feed, even if such commercial content has been included by ICC and Star Sports does not earn any revenue from such commercial content, before sharing the feed with Prasar Bharati.
3 'Foreign Investors' has been defined under the Indian Insurance Companies (Foreign Investment) Rules, 2015 to mean all eligible non-resident entities or persons resident outside India investing in the equity shares of an Indian insurance company, as permitted under applicable foreign exchange regulations.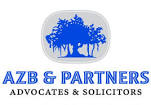 For further information, please contact:
Zia Mody, Partner, AZB & Partners
zia.mody@azbpartners.com