6 May, 2015
China's official Manufacturing Purchasing Manager's index was 50.1 for April, the same as in March.
A PMI reading below 50 indicates contraction in the sector, while above 50 indicates growth.
The PMI for large enterprises fell from 51.5 last month to 50.6, similar to January (50.3) and February (50.4) this year.
Medium-sized and small enterprises increased their PMI. Medium-sized businesses saw a PMI of 49.8, up from 48.3 in march, and small companies rose to 48.4 from 46.9.
Despite this rise, it is only the higher PMI of large enterprises that is keeping the overall figure above 50.
All PMIs have fallen from July 2014, when large enterprises had a PMI of 52.6, medium enterprises 51.7 and small enterprises 50.1. The combined PMI at that time was 51.7.
China has entered a phase of "fundamental transformation," said Shanghai-based Dr. Bernd-Uwe Stucken of Pinsent Masons.
"The old growth model based on exports has reached the end of its life cycle. The central government is calling this the 'new normal' and predicts difficult times which will hurt," Stucken said.
"What this transformation will look like is unclear. Deep economic and perhaps also political reforms will be necessary. Some reforms are under way: the merger of large state-owned enterprises including the two biggest railway manufacturers CNR and CSR; and the refinancing of huge debt of local governments. But there is a broad sentiment that this will not suffice and that much bolder reforms are needed to rebalance China," he said.
"On a micro-economic level we observe that a growing number of enterprises shows symptoms of stress. We get substantial corporate work from liquidations, down-sizings, turn-around situations, loan work-outs and insolvencies. In this regard, China's transformation already generates opportunities for those who can deal with the consequences of change," Stucken said.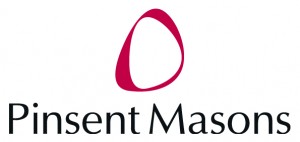 For further information, please contact:
Bernd-Uwe Stucken, Partner, Pinsent Masons
bernd.stucken@pinsentmasons.com