9 August, 2016
On 4 July 2016, the State Administration of Industry and Commerce ("SAIC"), the regulatory body charged with enforcing, among other things, the People's Republic of China Advertising Law (revised with effect from 1 September 2015) ("Advertising Law") released the Administration of Online Advertising Interim Measures ("Interim Measures"; in Chinese <互联网广告管理暂行办法>), which will come into effect on 1 September 2016. These will be the first set of national level rules specifically regulating advertising activities through the Internet and other online media. This is in line with the Chinese government's earlier attempts to regulate virtually all areas of cyberspace.
Online advertising has become a massive industry in China, but has recently been dogged by controversy. As described in an article earlier this year, the tragic death of a young student who used a search engine to look for a last- resort medical treatment for his terminal cancer and was given experimental, untried treatment by an institution that came out as the top result in an online search, caused public outrage and an institutional crackdown on alleged manipulation of search results for medical and other forms of online advertising. Notwithstanding further tightening of regulation of the sector under the Advertising Law, further regulation was expected in this area.
The promulgation of the amendments to the Law of the People's Republic of China on Protection of Consumer Rights and Interests ("Consumer Protection Law") (effective 15 March 2014) and the increasing assertiveness of Chinese consumers means that companies now need to tread more carefully than ever, and need to review whether their advertisements and terms and conditions are consistent with the new consumer protection and advertising rules.
The Interim Measures put flesh on the bones of Article 44 of the Advertising Law (which lays down the general principle that "online advertising is regulated under the Advertising Law") and are largely modelled on a consultation draft published in July 2015 (see our article "China's SAIC tightens its grip on online advertising in its newest Draft Measures").
It is also noteworthy that the new rules are titled "Interim Measures". According to the SAIC, the title is to reflect the fast-changing practices in online advertising in China, which means that these rules may be revised from time to time to reflect new developments.
Highlights of the Interim Measures

Scope of application of the Interim Measures
The net is cast very wide under the Interim Measures in terms of regulated activities. The Interim Measures apply to all online advertisements, whether for goods or services conducted via websites, emails, mobile applications, and so forth, whether in the form of words, images, audio, video or in other formats. Content with hyperlinks to these advertisements, as well as paid search results (as explained below) will also fall within the regulated scope under the Interim Measures.
The potential geographical scope of application of the Interim Measures is also very extensive, although the Interim Measures are not clear on this point. Arguably, foreign businesses will need to comply with the Interim Measures as long as their advertisements target Mainland China in some way (as opposed to advertisements that are simply posted on a global website with no specific targeting). This means that, as a general rule, all companies which have a website that is hosted in China or using Mainland China-specific online advertisements (including online promotion channels widely used in Mainland China), or online advertisements in simplified Chinese characters (thus suggesting that a Mainland Chinese audience is being targeted and that the contents will be readily understandable by the Chinese public and importantly, Chinese officials) may need to comply with the Interim Measures. The fact that a company has a physical presence in China may also increase the likelihood of enforcement.
Paid search results
Consistent with the July 2015 Draft, the Interim Measures expressly categorise paid-for search engine listings as advertisements which are regulated under the Interim Measures.
The Interim Measures also state that there must now be a clear visual distinction between paid-for search results and normal 'natural' search results. This is consistent with the new Internet Information Search Services Administrative Provisions (互联网信息搜索服务管理规定) (the "Internet Search Provisions"), which will become effective on 1 August 2016, which require search engines to examine the capacity and qualifications of customers who pay for sponsored search results, to apply a maximum percentage of paid- for search results, and also to conspicuously indicate and distinguish between paid-for and normal search results.
These rules have a clear impact on the legality of keyword or ad-word purchasing, especially when the keywords in question are trademarks registered by competitors. These practices have given rise to extensive debate and litigation, particularly in the EU. Under the new rules contained in the Interim Measures and the Internet Search Provisions, search engines will need to initially examine the capacity of the company purchasing the keyword, which should –in principle- exclude the possibility of them purchasing their competitors' trademarks as search engine keywords. In any event, these new rules could be leveraged by intellectual property owners to stop the unauthorized use of their trademarks as search engine keywords in China.
Mark your advertisements as "广告" ("advertisement" in Chinese)
The Interim Measures require that all online advertisements be clearly marked as "广告" ("advertisement" in
Chinese).
This somewhat rigid requirement appears to apply to all forms of online advertisements. This means that even advertisements in foreign languages or which are obviously commercial advertising would still have to be marked as such. It remains to be seen how strictly this requirement will be enforced, but in a recent interview, the SAIC indicated that they expect all online advertisements to comply from 1 September 2016. This may be one way in which users could try to block "spam" which is not so identified, by pointing out the fact that the message is illegal and threatening to report the same (although any response to spam emails means indicating you have a live email address and invites further spamming).
Non-compliance with this requirement is punishable with a fine of up to RMB 100,000 (about USD 15,000).
Medical advertisements and others
In line with the tightened requirements under the new Advertising Law, the Interim Measures expressly prohibit outright online advertisements in relation to certain categories of goods and services, such as prescription drugs and tobacco, and some other categories can only be advertised where the advertisement has been pre-approved by the relevant Chinese authorities. Product classes falling into the latter category include medical advertisements (e.g. advertisements for medical treatment, drugs, medical devices, and so forth), agricultural chemicals, veterinary drugs, health foods, and so forth.
No hidden advertisements
Consistent with the Advertising Law and on the increasing focus on data privacy by the Chinese Government in recent years, the Interim Measures prohibit the inclusion of advertisements (or hyperlinks to advertisements) in emails to users without their consent (the Interim Measures remain silent on whether this requires the users opt-in or opt-out-type consent).
The Interim Measures also reiterate the principle under the Advertising Law that online advertisements must not interfere with people's normal usage of the Internet – hence the requirements that pop-up advertisements must be capable of being closed by one single "click" and that users must not be deceived into clicking on hidden
advertisements.
Other prohibited acts
The Interim Measures also prohibit certain activities relating to online advertising that may be seen as forms of unfair competition, such as:
providing or using applications, hardware and so forth to block, filter, skip over, tamper with, or cover up lawful advertisements provided by others;
using network access, network equipment and applications to disrupt the normal transmission of other lawful advertisements provided by others, or adding or uploading advertisements without permission;
Harming the interests of others by using fake statistics or traffic data.
Role of ICPs
Internet content providers ("ICPs") (basically website operators in the Chinese context) may wear multiple hats in the online advertising context. On the one hand, ICPs publishing their own advertisements or engaging in online advertising services will be subject to the legal requirements applicable to traditional advertisers and publishers of advertising. On the other hand, under the Interim Measures, even if they are only involved in providing Internet content services and do not provide advertising services, ICPs will be required to stop unlawful advertisements if they know or ought to know about the publication of unlawful advertisements through their website. This is quite an onerous obligation.
Conclusions
Businesses need to review their advertising practices in China to ensure compliance with the Interim Measures and the new Advertising Law, especially in light of the potential surge of regulatory enforcement and consumer complaints that are likely to follow in their wake. It is, in particular, advisable to:
Be alive to and prepared for increasing awareness and sensitivity among the Chinese public leading to a rise in consumer complaints and regulatory enforcement on the back of this – even for minor or technical breaches.
Implement a thorough internal policy review of online advertisement checks and reviews – especially for advertisement content that originates from outside China that may be culturally or politically sensitive, covering all existing marketing channels in China, e.g. mobile platforms, via SMS, email and so forth.
ICPs who are not as heavily regulated in other markets – beware of the 'multiple hats approach' and the need to implement corresponding policies and changes to terms for clients placing advertising. Monitoring will need to be stepped up of all advertisers on an ongoing basis.
China has taken a long time to get there, but it is abundantly clear from the amendments to the Consumer Protection Law, the Advertising Law and the promulgation of the Interim Measures that it is getting serious about regulating this space. Of course only time will tell how rigorously these rules will be enforced in practice, but businesses (whether on the client or advertiser side of the equation) need to take note and carry out a thorough review of all their processes and procedures to avoid getting caught up in complaints that may impact their businesses and give rise to regulatory issues going forward.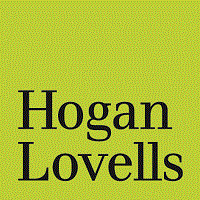 For further information, please contact:
deanna.wong@hoganlovells.com