12 May, 2016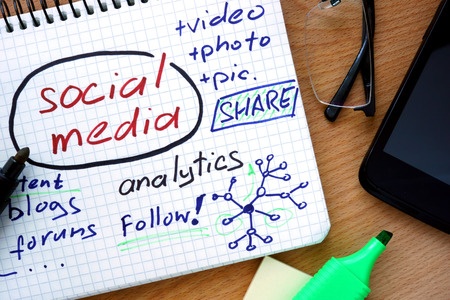 The public's penchant for sharing connections and comments via social media is proving to be fertile ground in litigation support. Here's how social media analytics can unveil critical insights.
The chief financial officer ("CFO") of a company recently revealed that he had invested his firm's excess cash in short-term commercial paper with a high rate of return. But when the company asked him to retrieve the money immediately, his story changed.
The CFO said he had thought originally that it would be an investment in commercial paper; in fact, he had invested in highly questionable commodities from a known conflict region, among other places. He said he had invested in these commodities at his last employer and had excellent returns. However, when asked to supply documentation for the investments, he failed to do so for more than three months.
The company called FTI Consulting to investigate. In short order, FTI Consulting discovered that the company's money had been placed with an unknown entity run by a former department store employee-turned-commodities-trader who was not responding to the CFO's requests for the money's return and documentation supporting the investments.
Initially, it appeared that the trader might have duped the CFO into a poor investment. However, FTI Consulting's investigation, incorporating the use of a sophisticated social media analytics tool, discovered that the CFO's wife was related to the commodities trader's business partner. Moreover, the CFO and his wife were connected on Facebook to numerous other people (some with criminal records) running a network of companies involved in suspect commodities trading. This network spanned small towns in the northeast and southern United States and extended into Eastern Europe and West Africa. The social media connections became the linchpin of the case, helping to prove fraud. The CFO was terminated quickly after it became clear that the company's money almost certainly never would be recovered.
Social Media Analytics: Illuminating Leads
Social media analytics deploys sophisticated algorithms to sift quickly through vast volumes of big data to identify networks of individuals connected on platforms such as Facebook, Google+, Instagram, Twitter and others. It also allows for the efficient analysis of what people are commenting about or posting on social media, as well as the photos and videos they share.
Social media platforms, and the numbers of people using them, are expanding rapidly. For example, as of January 2016:
Facebook had more than 1.5 billion monthly users; over 70 percent of Americans have a Facebook account.
Instagram had 400 million active accounts.
Twitter had 320 million active users.
LinkedIn had 100 million members.
Despite privacy concerns, many people communicate freely on social media and are more likely to reveal there the kinds of details that can be important to an investigation than in more formal communications settings, particularly in the workplace:
A recent study found that people are prone to sharing the most intimate details of their lives via social media, even those who express concerns about online privacy.
The benefits people derive from being connected digitally to others seem to outweigh the potential risks people believe they may incur by posting on social media.
Details of people's lives often are exposed unwittingly. For instance, when a person is tagged in a photograph on certain platforms, it reveals his or her whereabouts at a particular time and place, as well as information about the company he or she keeps.
From an investigative perspective, this makes social media a gold mine of valuable information that can inform or change the direction of an investigation or legal matter.
Having the ability to employ social media analytics tools means that this ever-expanding pool of richly informative data is no longer daunting to gather and review; investigators do not have to resort to inefficient, scattershot methods to search the Internet for useful insights. Instead, analytics (along with the expertise of experienced investigators and analysts who know how to use these tools and can combine results with traditional investigative resources) permits the swift and cost-effective collection and understanding of social media information across many platforms.
Keyword searching across an individual's connections on a social media platform can instantly highlight relevant relationships. For example, in examining the Facebook network of a banking employee targeted in an insider trading investigation, keyword searches across all the profiles of the people connected to the target could immediately unveil relationships he maintains within his own organization, as well as with other financial institutions. This could pinpoint additional individuals critical to the investigation who could serve as a witness. Similarly, keyword searches can be conducted across an individual's posted commentary that may advance an investigation. The target's connections can be rendered easily as a relationship graph, with varying degrees of detail, or as an Excel table that can provide a complete list of an individual's connections along with places of work, current city of residence and other pertinent biographical details. An individual's posts, going back years, also can be imported into Excel and analyzed.
This capability and functionality can save countless hours of an investigator's or lawyer's time and effort and can uncover relationships and leads – as was the case with the commodities-trading CFO – that potentially can expand an investigation in ways that may not otherwise have been contemplated. It also may focus further investigative efforts that are most effectively conducted in tandem with social media research.
The Virtual Company We Keep: Aiding in Discovery
Individuals frequently present a very different persona on social media than they do in the buttoned-up world of corporate America. People increasingly understand that what they communicate in the workplace is neither private nor privileged, but they are less cautious about expressing themselves on social media. This divergence is where social media analytics can advance and enhance an investigation, as well as aid discovery efforts in litigation.
When an investigation begins and target individuals are identified, e-discovery processes usually get started right away. Each target's hard drive will be imaged and scoured; emails will be reviewed along with instant messages and texts. However, all that information resides within the organization. And given that individuals are becoming more careful with their communications within their company, these traditional e-discovery endeavors today may be less fruitful than they once were. Expanding the scope to include social media research that may identify key relationships, and potentially relevant social media commentary, can help inform the overall discovery process and make it more productive.
Unearthing Insights about the Opposition
Social media analytics has tactical applications as a case progresses in the backgrounding of opposing parties, fact witnesses and experts, especially when that background is combined with other public record information such as business affiliations, criminal records, tax liens, property ownership and litigation history. Understanding the nature of the connections among parties – whether a connection, for instance, is a former colleague or a relative or an employee at a competitor – as well as any preferences or viewpoints expressed on social media, creates a more vivid and complete profile of the opposition. Social media analytics can add direction to an investigator's leads and context to an attorney's line of questioning. It can aid in other areas such as navigating damages calculations and settlement negotiations. This kind of intelligence can be pivotal in all phases of investigation and litigation and can provide counsel with a strategic edge.
Jury Selection: The Race Actually Does Go to the Swift
In a recent trial, a large corporate defendant was accused of financial irregularities in its business practices. Hundreds of millions of dollars were at risk. The defense team was seeking to empanel a jury that was as right leaning as possible in its politics, believing that such a jury more likely would hold a favorable view of business and corporations and, therefore be inclined to vote in favor of the defendant. The team defending the corporation initiated a social media analysis of the prospective jury pool.
Many bar opinions have been written recently calling social media research on jurors fair game. One recent opinion states: "… the standards of competence and diligence may require doing everything reasonably possible to learn about jurors who will sit in judgment on a case." Another opinion advises: "There is a strong public interest in identifying jurors who might be tainted by improper bias or prejudice." Despite the many advantages of using social media analytics to support an investigation or litigation, it remains imperative to ensure that this research is conducted within the confines of the law. For instance, the friending of persons on social media for the purpose of obtaining or requesting information is prohibited.
Investigators in the case above for the corporate defendant searched the social media profiles of the more than 80 prospective jurors, in real time, prior to voir dire, to identify:
Current and prior employment (including any tie to the industry at issue)
Possible connections to the government
Connections to parties on either side of the dispute
Political sentiments (as revealed in posts and likes)
Sentiment toward business
Education level
The social media analysis for the case was conducted in conjunction with real-time aggregated public records research to identify other relevant background information on prospective jurors, including:
Voter registration
Prior criminal history
Current or prior involvement in litigation
Property ownership
Business affiliations
Evidence of financial difficulties such as tax liens or bankruptcy filings
The analysis of one prospective juror surfaced a Facebook photo of the juror handling drug paraphernalia. A quick review of public records revealed multiple criminal convictions for marijuana possession. This juror was excused posthaste.
The Facebook page of another prospective juror proudly featured a picture of him and his wife with President Obama at the White House – not, the defense thought, someone who could be described as right leaning or reliably counted upon to be pro big business.
One prospective juror's Facebook posts largely focused on drinking and gambling, while another's social media network disclosed more than one connection at the government agency that was bringing suit against the company. Another prospective juror was found to have been involved in litigation (and had lied about it on the juror questionnaire, as attorneys have found people will do to get on or off a jury).
This analysis was accomplished within a brief amount of time allocated by the judge, bolstered by the speed with which social media analytics tools can collect and analyze data. The social media and other background information supplied to the defense by the investigative team was combined with the work of jury consultants, who focus on juror attributes such as appearance, affectivity, cognitive function and verbal skills and draw informed inferences from these characteristics.
This powerful analysis, which uncovered information that would not have emerged from a more simplistic or haphazard research effort, provided a distinct advantage to the defense team and helped empanel a jury that the defense believed had the best chance of delivering it with a favorable outcome.
After the jury was empaneled and the trial began, the social media profiles of the jurors were monitored on a daily basis. If one of the jurors was seen commenting on the case, in violation of the judge's instructions, that could be considered grounds for a mistrial. And even if a juror did not comment personally, his or her spouse or child might have been commenting on social media, which also would have been relevant.
The defense won its case. Of course, it is impossible to say whether it would have prevailed without leveraging social media tools to empanel the best jury it could, but the defense certainly was pleased with the jury it chose and, indeed, the outcome.
A Powerful Differentiator
Social media participation will only continue to accelerate. The use of social media tools – in the hands of researchers who know how to apply the analytics effectively – can yield insights which otherwise may never have been identified, and which can in turn inform the phases of the litigation life cycle from discovery and investigation through jury selection and trial. What normally would take attorneys and/or investigators weeks or months to uncover by other means can now be discovered in minutes. Today, complementing traditional legal strategy and intelligence gathering with these new social media tools increasingly is becoming a compelling differentiator that can confer a tangible competitive advantage.

For further information, please contact:
Jason Liew, Managing Director, FTI Consulting
jason.liew@fticonsulting.com