With the advent and popularity of new virtual assets such as non-fungible tokens and new types of crypto currencies in the rapidly evolving digital ecosystem, the United Arab Emirates comprising of seven emirates is gearing up to put in place a legal framework to regulate the virtual assets and protect the interest of investors and create international standards governing virtual asset industry.
Dubai has adopted the new Dubai Virtual Assets Regulation Law which will be enforced and implemented through an independent authority, namely Dubai Virtual Assets Regulatory Authority[1] ("DVARA").
As per the announcement[2], the new law applies throughout the Emirate of Dubai, including special development zones and free zones, except for Dubai International Financial Centre ("DIFC").
The establishment of DVARA, the regulatory authority, comes as a part of strategy of Dubai Securities and Exchange Higher Committee. DVARA will be responsible for licensing and regulating the sector across Dubai Mainland and Free Zone territories (exclusive of DIFC), and provide a full range of Virtual Assets services in coordination with the Central Bank of UAE and the Securities and Commodities Authority ("SCA").
According to the new law, any person wishing to practice any virtual asset activities in Dubai must establish a presence in Dubai to conduct such business and obtain an authorization from DVARA. The activities which will be subject to the authorization from DVARA including the following[3]:
Operating and managing virtual assets platforms services;
Exchange services between virtual assets and currencies, whether national or foreign;
Exchange services between one or more forms of virtual assets;
Virtual asset transfer services;
Virtual asset custody and management services;
Services related to virtual asset portfolio; and
Services related to the offering and trading of virtual tokens.
In case of any violation under the new law, the fines shall be determined by a decision issued by the Board of Directors of Dubai World Trade Centre Authority ("DWTCA"). In addition, DVARA may suspend permit for a period not exceeding six (6) months, cancel permit, and coordinate with competent commercial licensing authority in Dubai to cancel commercial license.
The implementation of the new law is expected to help emergence of virtual assets as a new class of asset for storing value in Dubai by bringing in clarity and removing regulatory uncertainty while protecting interests of the investors and other stakeholders through regulation.
Alpha Rajan Partners, an Affiliate Entity in Dubai of Alpha Rajan & Partners (ARP)
ARP is a multidisciplinary firm with its principal offices in New Delhi. Focused on providing holistic services to deliver exceptional client experience, the Firm is a preferred counsel for the multinational companies doing business in India. With wide-ranging experience the firm has traversed multifarious areas of law, covering all aspects of commercial transactions including projects, regulatory & compliance, funds & investments, labour & employment, real estate, tax and dispute resolution)
As lead counsels, the Firm has been at the forefront of transactions and litigations for our Indian as well as multinational clients from multiple sectors, including e-commerce & retail, agro-tech & food, start-ups, healthcare, IT/ ITES, lifestyle & hospitality, import/export, real estate & constructions, media & communications, sports & management consulting, manufacturing, infrastructure, BSFI, FMCG, amongst others.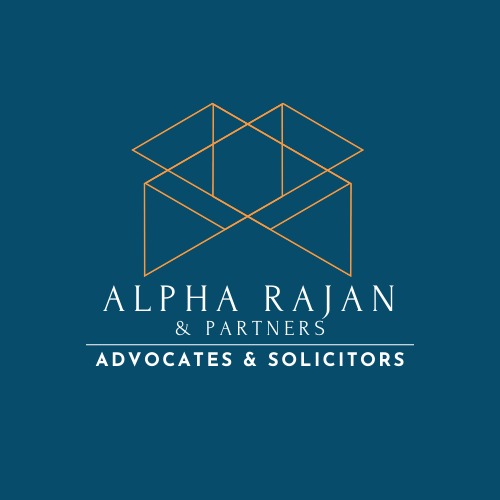 [1]https://wam.ae/en/details/1395303028189
[2]https://sheikhmohammed.ae//en-us/News/Details?nid=28726&cid=General+News,+Legislation
[3]https://mediaoffice.ae/en/news/2022/March/09-03/Mohammed-bin-Rashid-approves-Dubai-Virtual-Asset-Regulation-Law