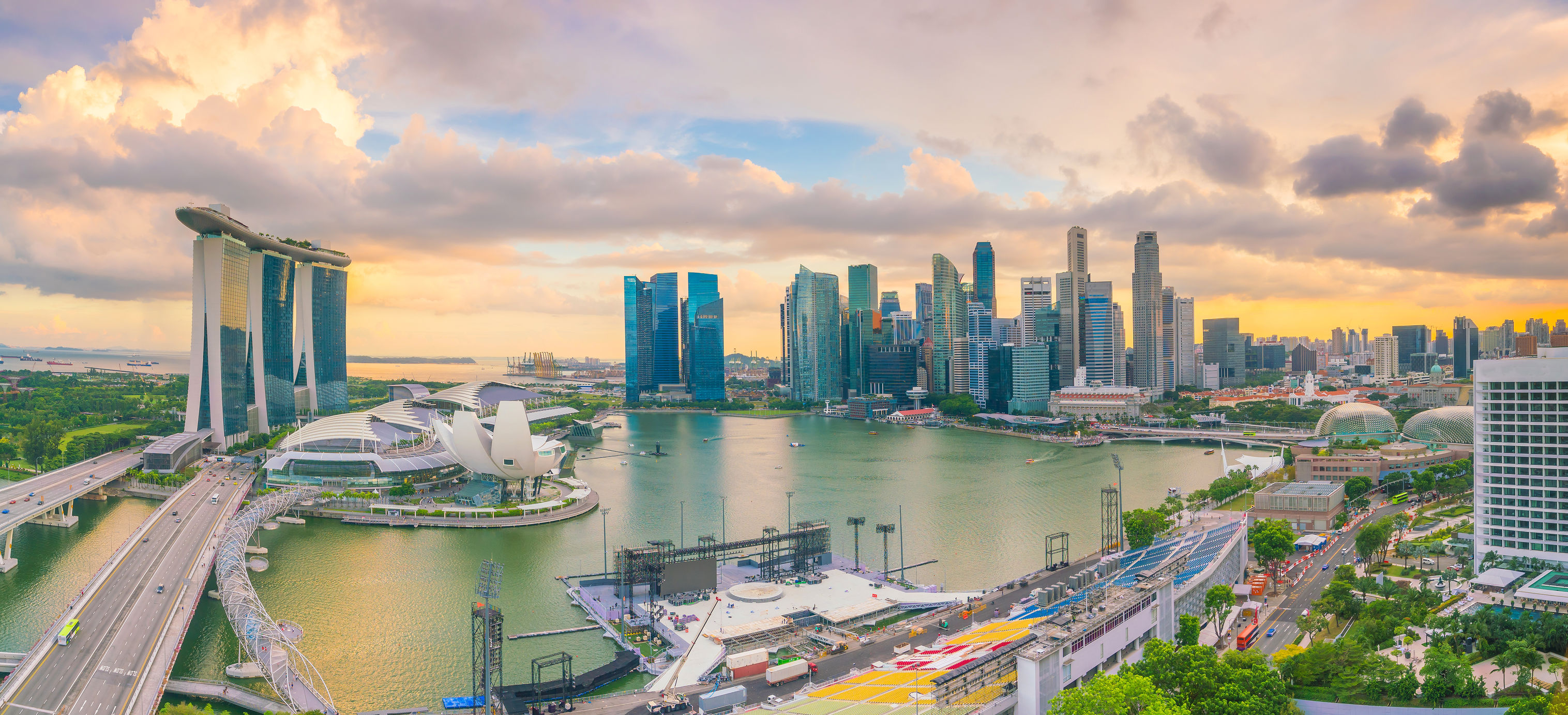 25 May 2021

Singapore is setting its sights on 2030 – the Singapore Green Plan 2030 to tackle climate change; the Smart Mobility 2030 strategic plan for intelligent transport systems; the Vision 2030 master plan to "live better through sport"; the Manufacturing 2030 plan to grow Singapore's manufacturing sector by 50% of its current value; and aiming to produce 30% of our own nutritional needs, by – you guessed it – 2030. Indeed, 2030 presents a good runway for goal-setting.

On 26 April 2021, commemorating World IP Day, Singapore unveiled another 2030 goal – the Singapore IP Strategy 2030 (SIPS 2030). In a global economy driven by innovation and powered by intangible assets ("IA"), SIPS 2030 will be a coordinated, whole-of-government initiative towards building a world class IA/IP regime.

This article explores the new initiatives that enterprises and professionals can look forward to in order to thrive in the new economy.

Strengthening Singapore's position as a Global Hub for IA/IP

A relevant and conducive IA/IP regime amid technological disruption. This is a key policy thrust of SIPS 2030. To this end, policy reviews are being conducted in the following areas:


"Big Data": With immense growth in the generation and collection of data which fuels innovations like machine learning, Singapore is introducing an exception for computational data analysis in the upcoming Copyright Bill which will allow copyright works to be used for purposes such as text and data mining, data analytics and machine learning.


Trade Secrets and Artificial Intelligence ("AI"): The Intellectual Property Office of Singapore ("IPOS") is reviewing our IA/IP regime to ensure that it supports both the comprehensive protection of trade secrets and development and use of AI technologies in innovative enterprises.


Empowering innovators and creators through digitalisation. Some initiatives include:


A next generation IP filing system, targeted to launch by mid-2022, to ease filings and provide analytical insights for innovators and enterprises.


IPOS is also studying other approaches to managing IA, such as digital time-stamping services like WIPO PROOF in relation to trade secrets and other non-registrable digital assets.


A strategic facilitator. SIPS 2030 affirms Singapore's continued objective of facilitating the protection of innovations in overseas markets.


An international adjudicator. SIPS 2030 also continues Singapore's IP Hub Masterplan to build on initiatives towards establishing Singapore as an international IP dispute resolution hub.

Attracting and growing Innovative Enterprises using IA/IP

IP as a business enabler. SIPS 2030 aims to help enterprises realise that IP is not simply a legal construct, but a business enabler to take ideas and new products/services to the market. In particular, SIPS 2030 initiatives will help enterprises:


Increase access to IA/IP advisory and related services: Enterprises will have access to whole-of-government touchpoints for IA/IP resources (such as business guides, training courses and consultation sessions), company-specific engagements to support their IA/IP journey, as well as professional IA/IP services through a new enterprise-centric online platform, IP Grow.


Work with industry partners: Enterprises may build their IP/IA awareness from public-private partnerships through initiatives such as the Workforce for IP-Savvy Enterprises ("WISE") and Growing with Resilience through InTangibles ("GRIT"). More details of these specific programmes may be found in our previous article.


Derive/maximise value from IA/IP: As innovative enterprises may be IA/IP-rich but tangible asset-light, SIPS 2030 facilitates IA/IP transactions and financing through:

(1) providing IA/IP and tech platforms to facilitate transactions;
(2) strengthening regulatory practices to improve transparency and disclosure; and
(3) helping enterprises access financing using their IA/IP through partnerships with potential financiers such as banks and venture funds.


IA/IP Valuation Ecosystem. Given the importance of reliable valuation of IP/IA assets for related transactions such as licensing, technology transfer and collateralisation, SIPS 2030 aims to develop a credible and trusted IA/IP valuation ecosystem to support Singapore's role as a trusted business and financial hub. This will be done through the training of IA/IP valuation professionals in Singapore, as well as the development of IA/IP valuation guidelines that can be widely adopted internationally.

Skills Development in IA/IP
Workforce Development. An important pillar of the SIPS 2030 strategic plan is to build up an IA/IP-savvy workforce. Human capital is fundamental in the IP value chain. Development initiatives will include:


Institutes of Higher Learning ("IHLs"): Programmes will be launched in the Institute of Technical Education, polytechnics and universities to nurture the next generation of IA/IP-savvy youths. IHLs will also be engaged to support key innovation sectors such as biomedical science, electronics and precision engineering, financial services and infocomm technology and media.


Working Professionals and Senior Executives: Training programmes on IA/IP strategy, commercialisation and risk management will be available to enterprise leaders in order to help them make strategic management decisions. This will ride on existing programmes such as the Enterprise Leadership for Transformation programme.


Innovation Sectors: The Skills Framework for IP will continue to support enterprises analyse and plan IA/IP manpower needs according to the scale of their business. Structured guidance and training will be provided for individuals in these sectors to identify and acquire IA/IP skills relevant to their career progression.


Quality Standards Development: To further Singapore's larger vision of bolstering its international reputation for quality IA/IP skills, SIPS 2030 will develop a set of national quality standards for IA/IP professionals and service providers together with industry players and other stakeholders. These standards will also be promoted regionally and internationally so that opportunities will be created for accredited Singapore professionals and training providers.
Looking ahead

SIPS 2030 charts an exciting vision for the IA/IP landscape in Singapore which builds upon and carries on the foundations established over the past decade under prior strategic initiatives. It is also a timely and necessary course in order for enterprises to stay relevant; and not simply to survive, but to thrive, in the global innovation economy. These initiatives would undoubtedly allow our economy to further grow and develop, as Singapore continues to make its mark as a hub for IP innovation and growth.

As participants ourselves in Singapore's IP ecosystem, pilgrims on Singapore's IP journey, we look back fondly on our nation's progress and we look forward to the realisation of the SIPS 2030 vision – may we have much reason to celebrate on our nation's 65th birthday.

Let's connect!

Here at Bird & Bird ATMD, our passion – and our roots – runs deep, in all things IP. Our award-winning IP Group in Singapore offers the full suite of IP solutions from clearance and protection of IP rights including trade marks, patents and copyright, to enforcement, dispute resolution, exploitation and commercialisation, as well as audit, strategic structuring and governance.
If you have been inspired by SIPS 2030 and are interested in what IP can do for your enterprise, please get in touch – we'd love to hear from you!

For further information, please contact:
Lorraine Tay, Partner, ATMD Bird & Bird
lorraine.tay@twobirds.com