26 August, 2020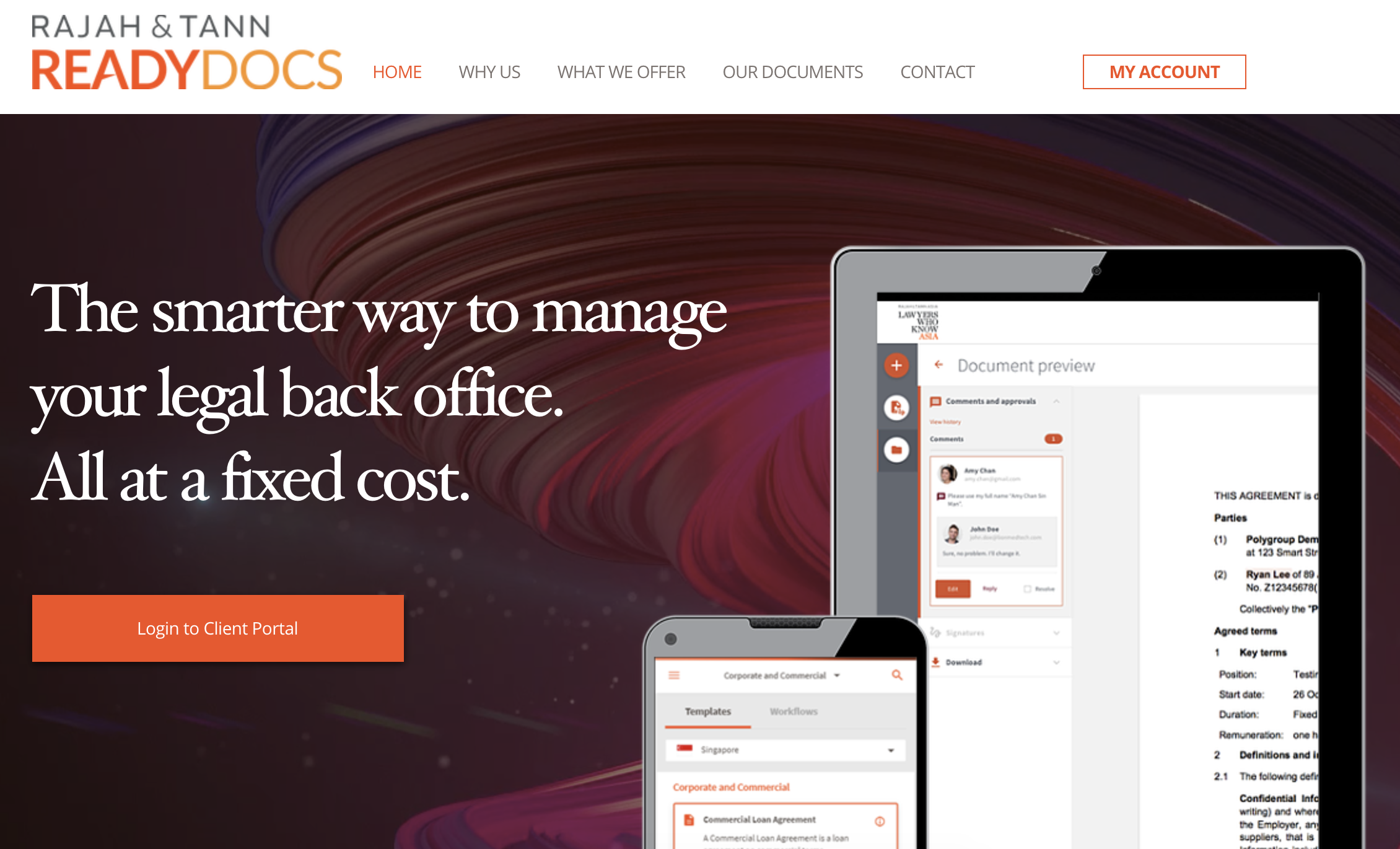 Interested to find out more about ReadyDocs but still not quite sure if this is the right contract management platform for you?
Join us in this webinar as we share how ReadyDocs can empower you to take control of your firm's legal workflow, allowing you to work on time-critical contracts as soon as the need arises, with the security that all documents generated on the platform come with the quality assurance of Rajah & Tann Asia.
There will also be a LIVE product demo not to be missed!
As we adjust to a new world order, remote interactions and real-time online negotiations and collaborations are fast becoming the norm. Having a trusted digital platform to help track your business operations not only brings huge efficiencies and reduce business risks, it also offers a return on investment that far outweighs its costs.
During the session, we will also be pleased to address any questions you may have on online contract automation, and the benefits that a contract lifecycle management tool can bring to your business.
Please note that the approval of registrations lies at the discretion of the firm. Thank You.
When: Sep 2, 2020 03:00 PM Singapore Time
Please click here to register.