26 October, 2016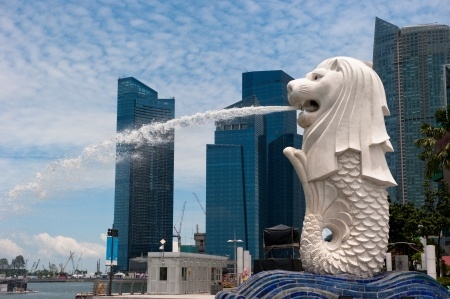 Singapore will embark on a new cybersecurity strategy which aims to establish a resilient cyber environment for the country. This was announced by Singapore Prime Minister Lee Hsien Loong at the opening of the inaugural Singapore International Cyber Week.
The Government seeks to ensure that Singapore's essential services are protected through the implementation of cyber risk management processes and recovery plans across critical sectors.
In this regard, the new strategy will focus on building a resilient infrastructure, creating a safer cyberspace, developing a vibrant cybersecurity ecosystem and strengthening international partnerships.
As a signal of intent, the Government will set aside 8 percent of its infocomm technology budget for cybersecurity spending, which is almost a twofold increase from its previous expenditure.
To enhance regional cybersecurity capabilities, Singapore further announced the launch of its SGD10 million ASEAN Cyber Capacity Programme. The Government hopes to equip fellow Southeast Asian member states with the necessary resources and training for the establishment of their domestic cybersecurity frameworks.
Singapore is also sponsoring the CyberGreen project, which helps countries increase their awareness of the state of cyber health within their borders. Under Singapore's sponsorship, all ASEAN member states will be able to access CyberGreen for free.
In recent years, Singapore has faced a marked increase in cybercrime, including numerous hacking and malware incidents targeting public bodies, private companies and individuals alike.
The developments outlined above are a continuation of the Government's initiatives to create a more robust cybersecurity framework in Singapore.
For example, in April 2016, it was announced that a new, standalone Cybersecurity Bill would be introduced in Parliament next year to ensure that operators of Singapore's critical sectors take proactive steps to secure such systems as well as report cyber incidents.
In June this year, it was reported that by May 2017, 100,000 public service computers will not have Internet access. It remains to be seen if the Government will undertake further measures in the course of implementing the new cybersecurity strategy.

For further information, please contact:
Andy Leck, Principal, Baker & McKenzie.Wong & Leow
andy.leck@bakermckenzie.com